Wight Shipyard is located in East Cowes, Isle of Wight and is immediately north of Red Funnel's Ferry Terminal. As Europe's leading high-speed craft and aluminium ship builder, Wight Shipyard Co (WSC) was founded in 2010. In recent years WSC has delivered Red Funnel's 41 metre high-speed ferry Red Jet 6 and two of Thames Clippers' 172 capacity passenger vessels (Mercury and Jupiter Clipper).
Back in 2020 Beckett Rankine were appointed by WSC to design new shipyard infrastructure to accommodate a recently purchased 260 tonne boat hoist, which would replace their current 70 tonne hoist. Now complete, the new hoist gives WSC the capability to launch larger vessels, such as the previously mentioned Thames Clippers and Red Jet, without needing to hire in a large crane.
The scheme involved demolition of the existing steel and concrete finger piers, construction of two new finger piers and strengthening of the existing quay wall to accommodate this new 260 tonne hoist. The new finger piers consist of 2.5m x 1.15m deep reinforced concrete beams which are supported on steel tubular piles and extend approximately 40m into the sea.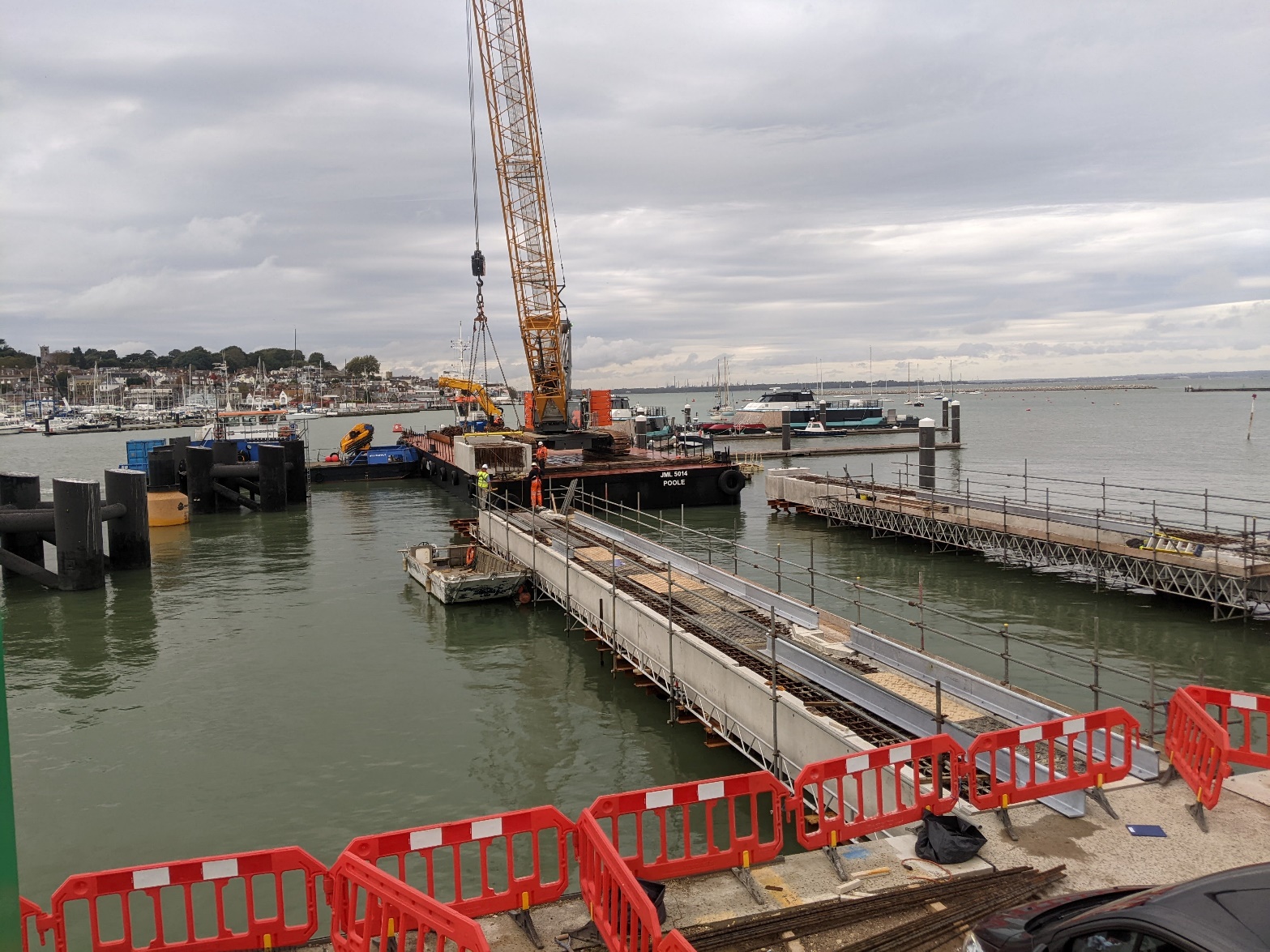 The piling works for the new piers were undertaken by Knights Brown during the first few months of 2022. Installation of the hoist beams and quayside strengthening works started in the summer of 2022 and finished in January 2023.
The first commercial lift of Red Jet 4 was undertaken on 17th January 2023.
https://www.wightshipyard.com/
https://www.knightsbrown.co.uk/