Ridham dock, located on The Swale on the River Medway, was built in 1913 and originally consisted of a concrete gravity wall structure founded on London Clay.
Our team at Beckett Rankine has just completed Phase 1 of the stabilisation works at Ridham Sea Terminal – East Quay. This will ensure the continuation of cargo handling for coastal vessels, principally for dry bulk cargoes, at this small terminal with good access to the road network serving London and the southeast of UK.
The site has a history of wall movements and even failures in 1921, 1931 and 1953, with the most recent movement of the eastern wall occurring circa 2012! Such collapses made national news and produced dramatic photographs such as below!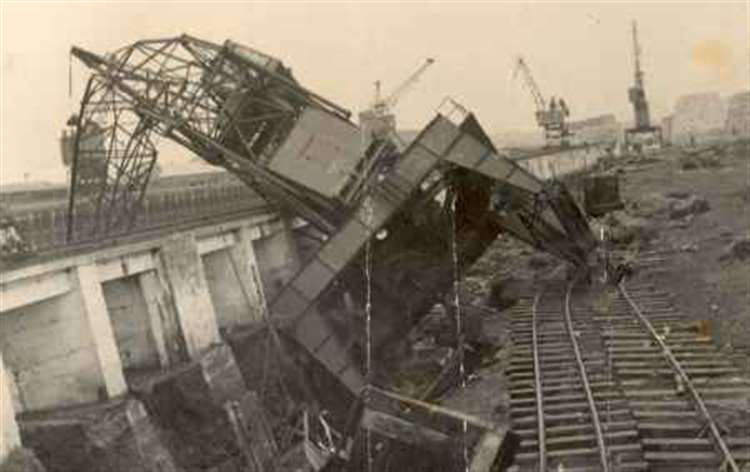 Beckett Rankine provided initial surveys and site investigation, options and feasibility studies, and finally detailed design (including geotechnical and structural assessments), supervision and planning / licencing advice.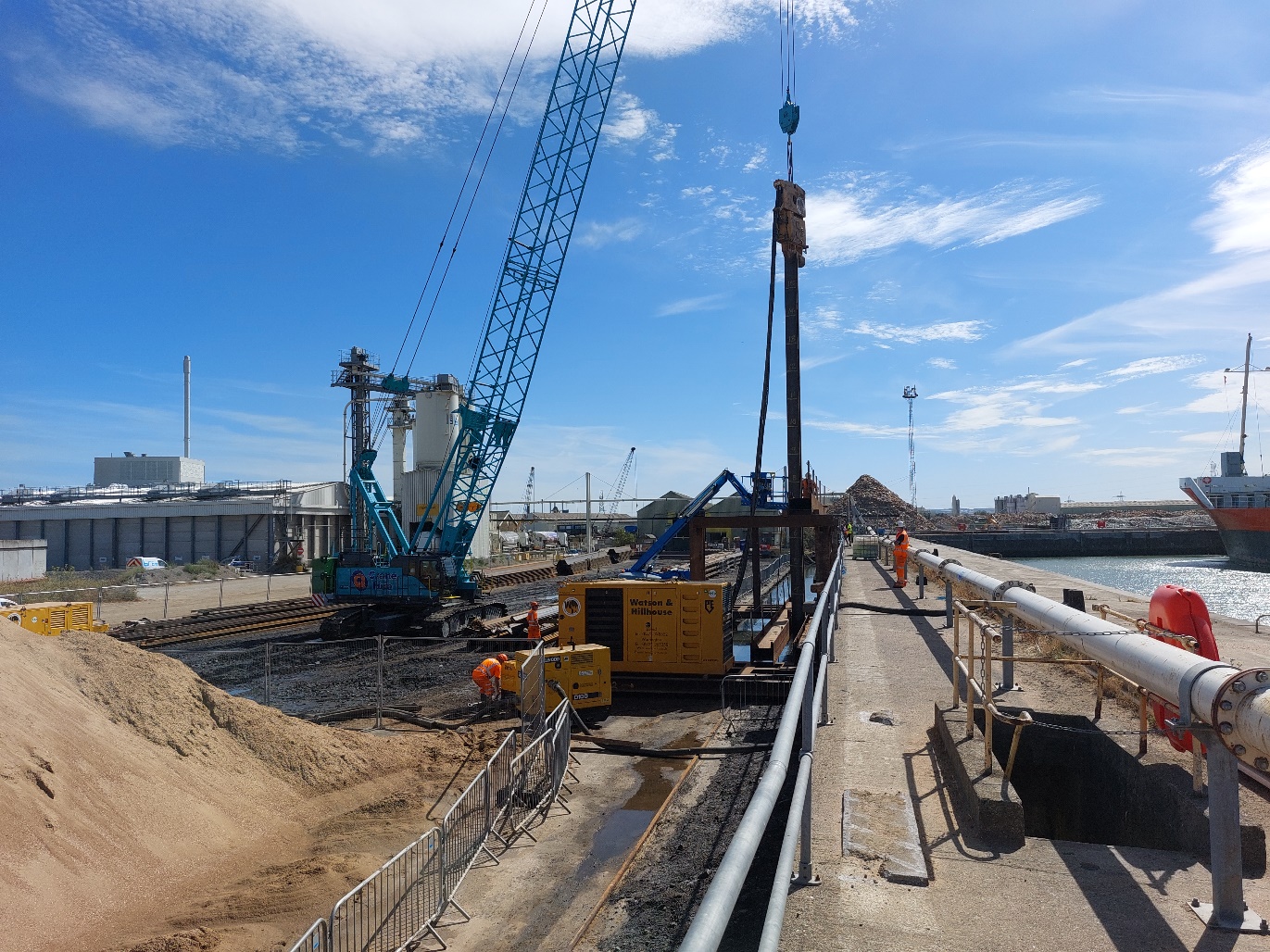 One of the major challenges was to assess the structure and condition of the mass gravity walls in order to provide accurate engineering assessments. A number of options were developed that provided sufficient stability by modern design code standards, but with construction solutions that enabled Brett Aggregates to continuously operate on the other half the quay.
Beckett Rankine were initially commissioned to undertake the design for the 90m of Quay forming Phase 1 of the project, with the remaining 140m of quay forming Phase 2 which is starting imminently.