Today Heidi Alexander, London's Deputy Mayor for Transport, opened the new Royal Wharf Pier at Silvertown. The pier is not only London's newest passenger pier it is also at 130m from the shore, the city's longest pier as it serves as a promenade pier as well as a transport link.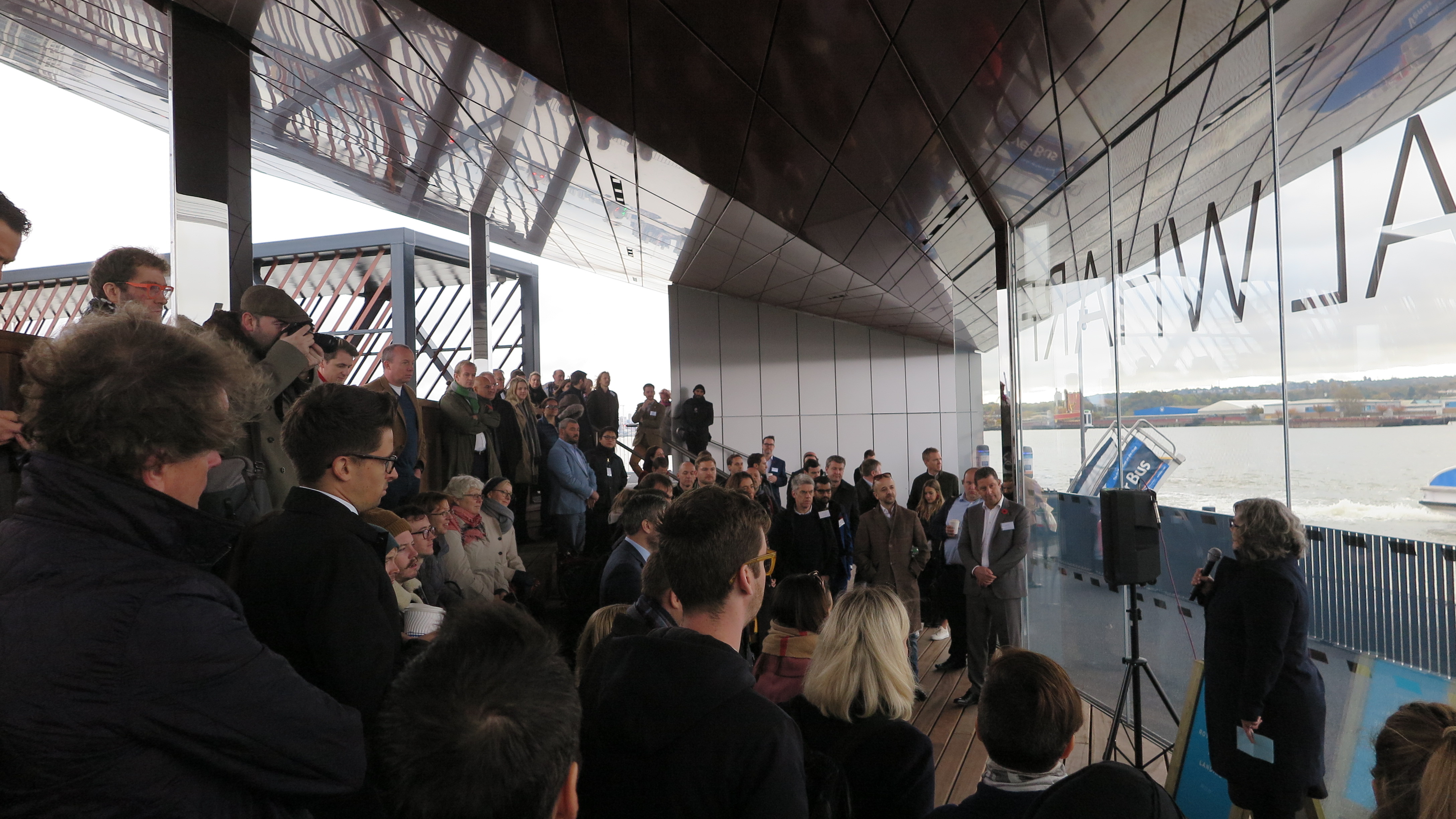 Royal Wharf Pier enables Thames Clippers' riverbus service to extend its north bank services further eastwards to serve the new riverside developments in the Royal Docks area as well as serving City Airport.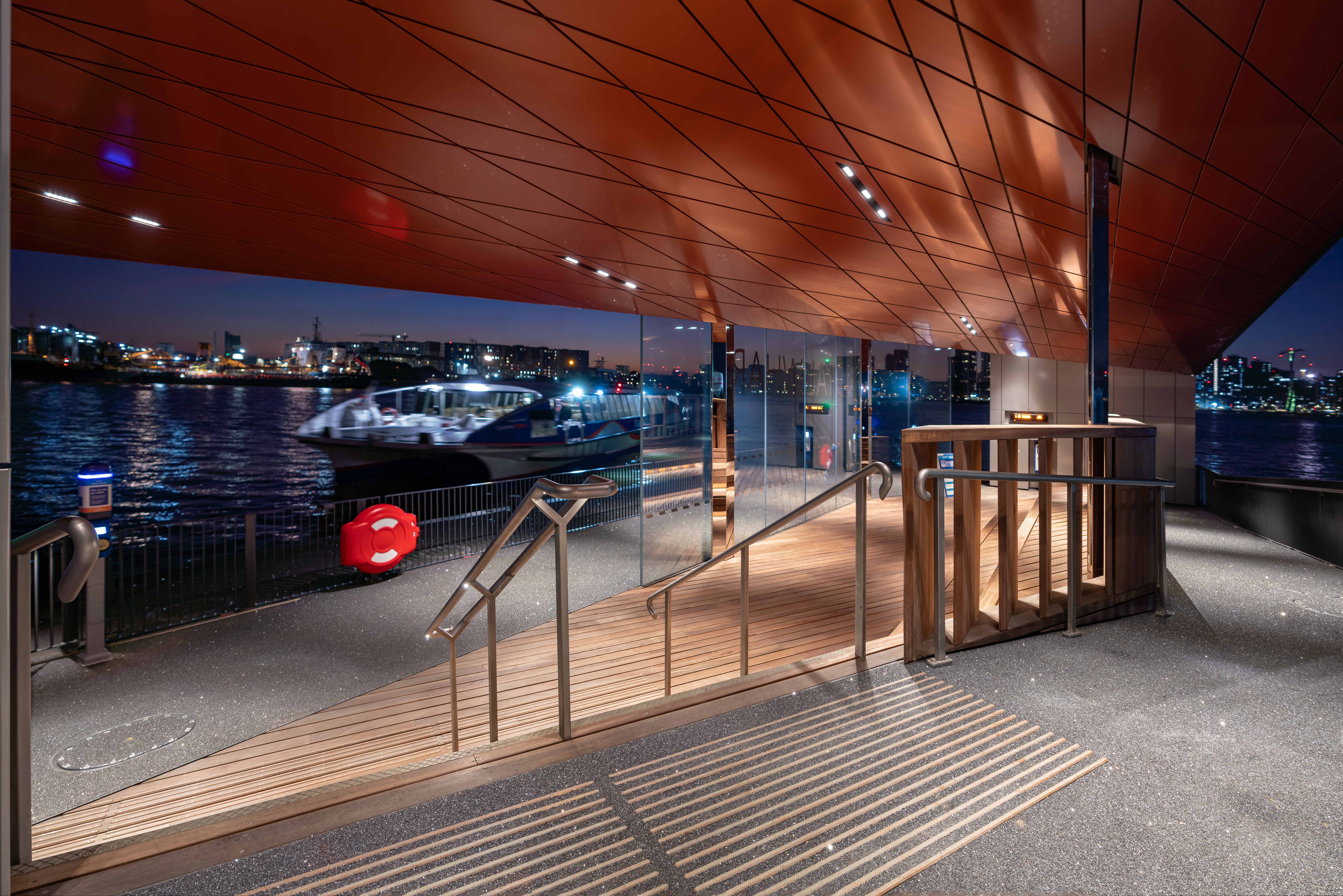 Our client, the developers Ballymore and Oxley, wanted an architecturally exciting pier so they arranged a design competition which was won by Nex Architecture. Beckett Rankine were appointed as maritime and structural engineer and also as the project manager. The pier's lighting scheme was designed by DHA Design.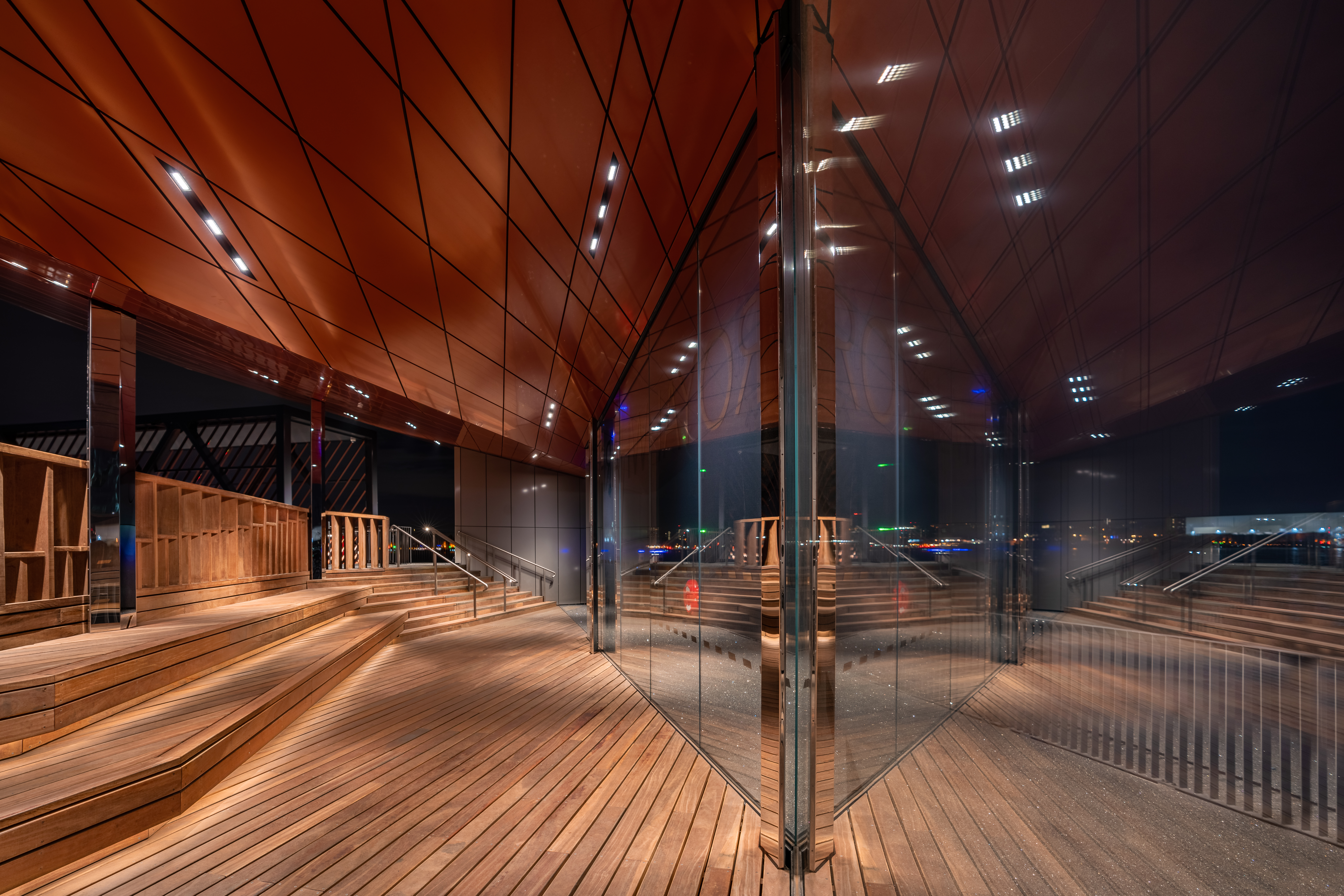 The main contractor for the pier was McLaughlin and Harvey with Red7 as piling sub-contractor and Ravestain as fabricator of the pier pontoon and the bridges. Ravestein also delivered and installed the bridges using their Skylift 3000 crane barge.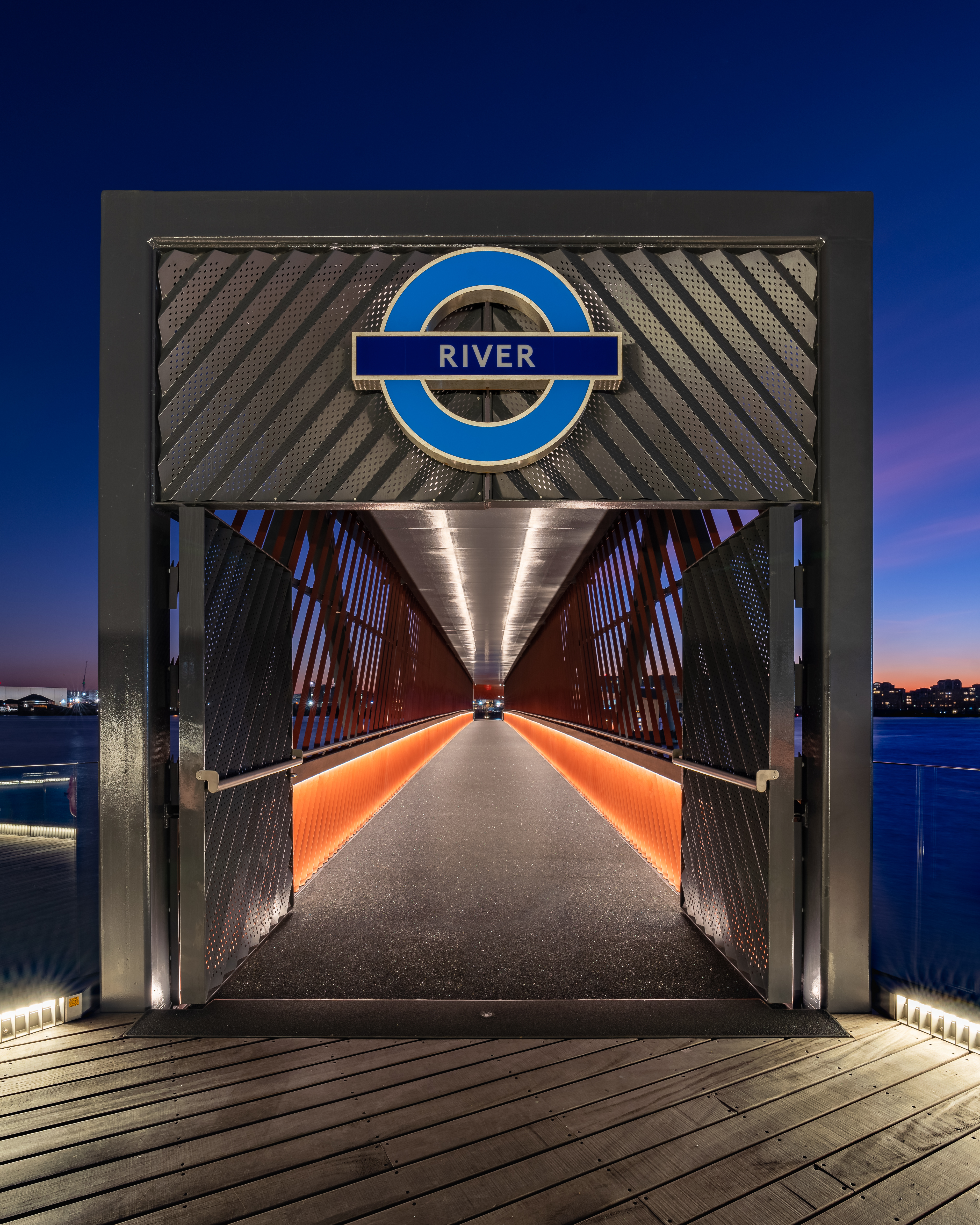 The pier design provides a welcoming experience with tiered timber seating in a glass and mirrored aluminium clad enclosure. The effect is like a miniature auditorium where passengers awaiting a vessel can sit and enjoy the riverscape. At night the pier itself becomes the show with DHA's energy efficient lighting design producing a shimmering and welcoming vision full of reflections and warmth.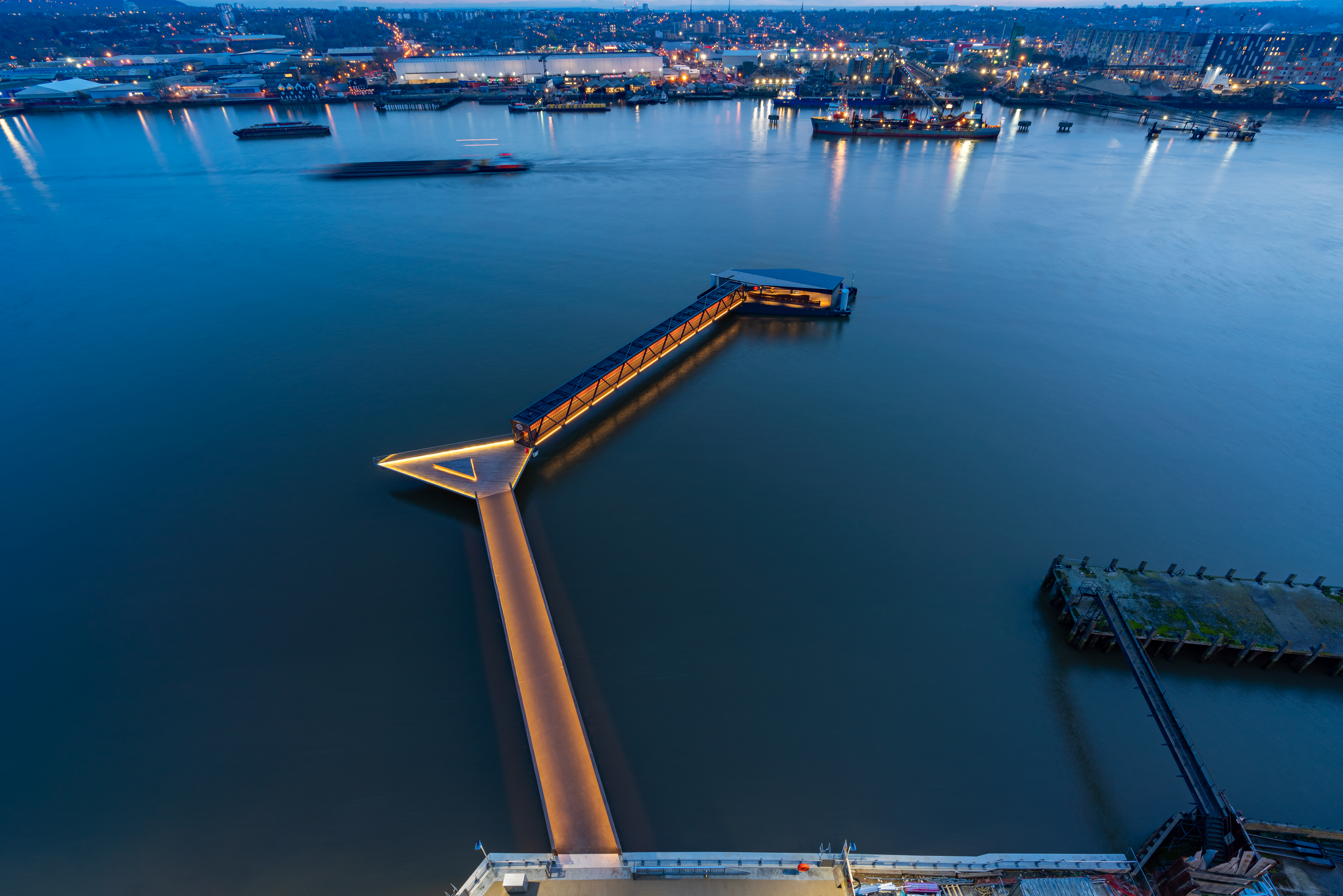 Such is the quality of the design that it won an NLA Transport & Infrastructure design award even before it was finished. This award was in recognition of the new standard that the project has set for passenger piers on the Thames. We suspect that it could go on to win many more accolades.
Top image ©  Daniel Lynch (www.lynchpix.co.uk)  for Ballymore (ballymoregroup.com)