The first phase of the Illuminated River Project was launched on Wednesday 17th July 2019 with a glittering reception in the Great Hall, Guildhall. Speeches were made by lighting artist Leo Villareal who had conceived the idea, London's Mayor and Hannah Rothschild who had organised the funding.
The new lighting is designed to co-ordinate London's bridges. Leo Villareal has replaced the sparse and dull old lights on the bridges with connected LED lighting to 'paint with light', drawing on colours influenced by the palettes of Impressionist and English Romantic painters. These new LEDs will be visible to millions of Londoners and visitors but will switch off at 02:00 BST in order to minimise energy consumption.
The £12 million first phase of the project has been funded privately with the Illuminated River Foundation charity raising the funds to install and maintain the lighting. The only public money has been £250,000 of "seed funding" from City Hall for the initial competition.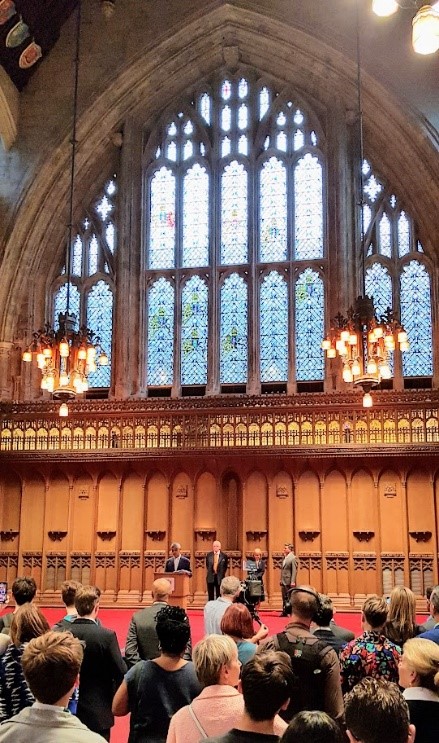 Guests were then taken by a fleet of Routemaster buses on the short trip across the City to embark from Millennium Tower Pier on City Cruises' flagship vessel, Millennium Diamond.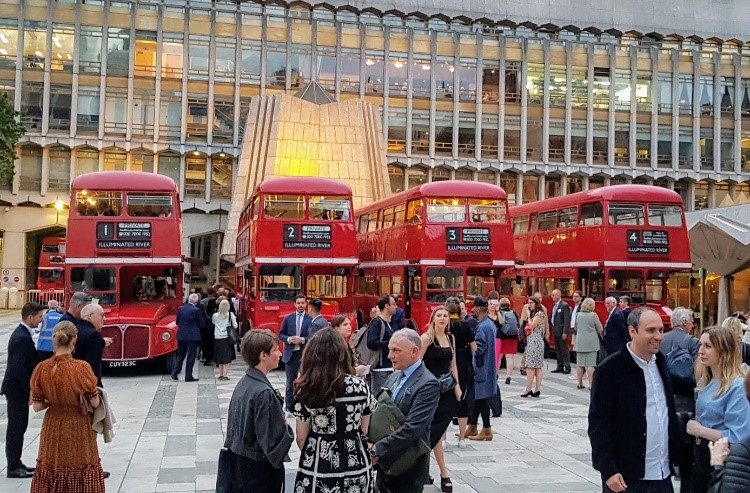 Then, with the four Phase 1 bridges being "switched on" at a button pushing ceremony inside the main deck, there was a great view of the new lights from the open top deck.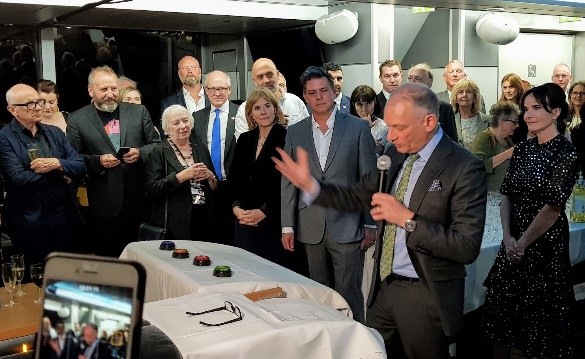 Four bridges – London Bridge, Cannon Street Railway Bridge, Southwark Bridge and Millennium Footbridge – are now lit up in unison, with the sequenced LED patterns set to remain in place for at least 10 years.
Beckett Rankine are part of the delivery team. We have been advising on the consenting process required for the River Thames and it has been a pleasure to work with Lifschutz Davidson Sandilands and the other team members on this exciting project.
It is expected that the second phase of Blackfriars Bridge, Waterloo Bridge, Westminster Bridge, Lambeth Bridge and the Golden Jubilee Footbridges will be illuminated next year. This will then be followed by Phase 3 that will include lighting Albert Bridge, Chelsea Bridge, Grosvenor Railway Bridge, Vauxhall Bridge, Blackfriars Railway Bridge and Tower Bridge.
See also:
https://illuminatedriver.london/
www.bbc.co.uk/news/uk-england-london-49014165
www.livetts.co.uk/2019/07/23/illuminated-river-project-unveils-first-four-stunningly-lit-bridges/