Beckett Rankine has supported Peel Ports in the expansion of their facilities at Sheerness with a £5.5m replacement of the Royal Bridge Pontoon. The new facility consists of a new 800t twin Ro-Ro pontoon which will increase the throughput capacity of the port. Installation of the new pontoon required the removal of the existing Royal Bridge Pontoon and the installation of two new 40m long by 3m diameter steel mooring piles and new linkspan bearings.
– Timelapse video of the works.
Peel Ports approached Beckett Rankine to provide technical and construction advice in closing out the design, fabrication and installation of the pontoon and linkspan bearing upgrades.
Liaising heavily with the designer and fabricator of the pontoon, Ravestein B.V, we made frequent visits to their fabrication yard in Deest, the Netherlands, to ensure that Peel Ports were supplied with a robust and efficient design that offered flexibility with safe operation.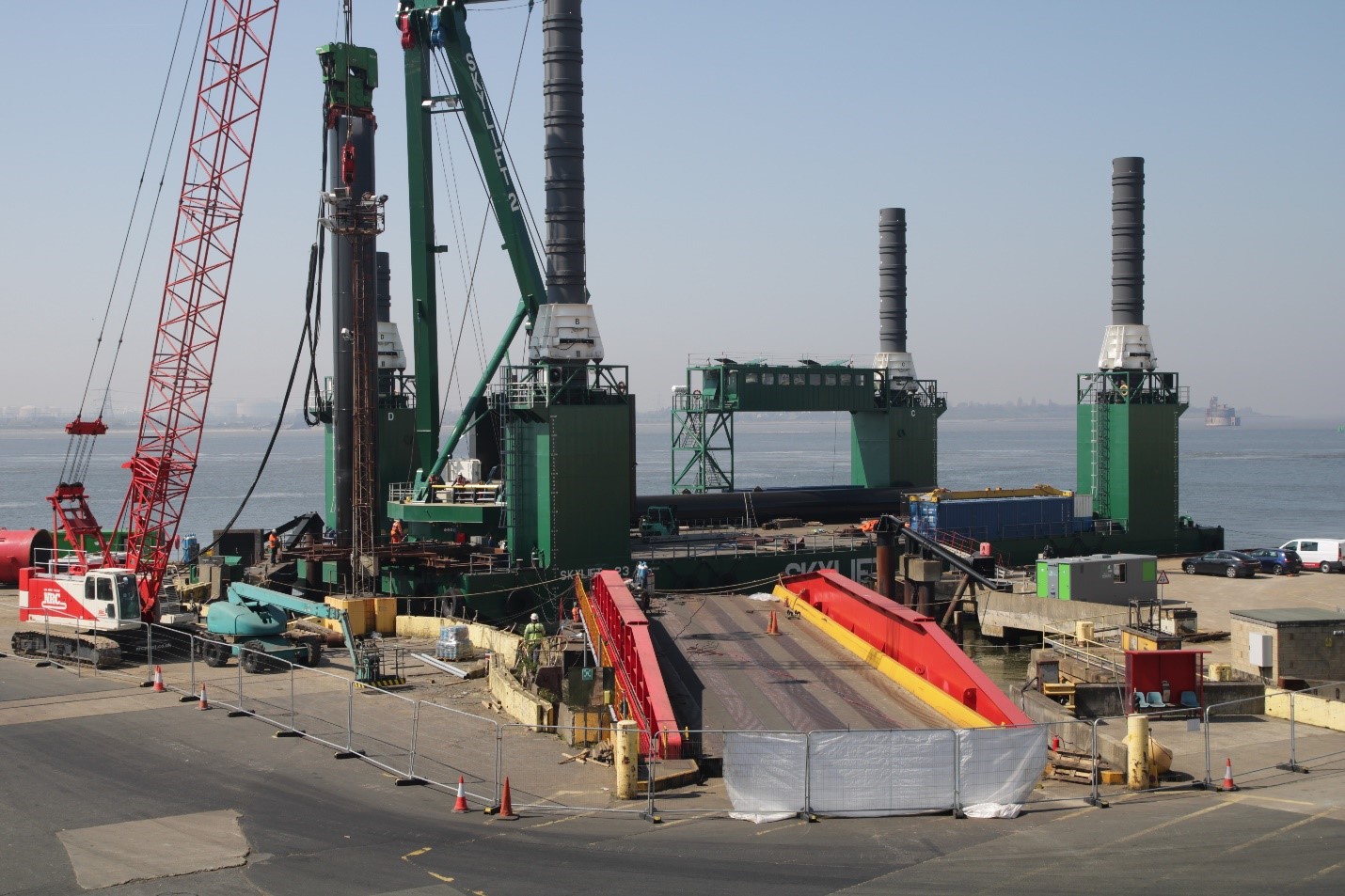 The pontoon, which was designed to Lloyds Rules (along with UK and European standards and regulations) is a state-of-the-art floating berth which has a digital-user interface pre-programmed with all the vessel data. This enables the operator to simply select the inbound vessel and the pontoon then automatically ballasts itself to the correct freeboard.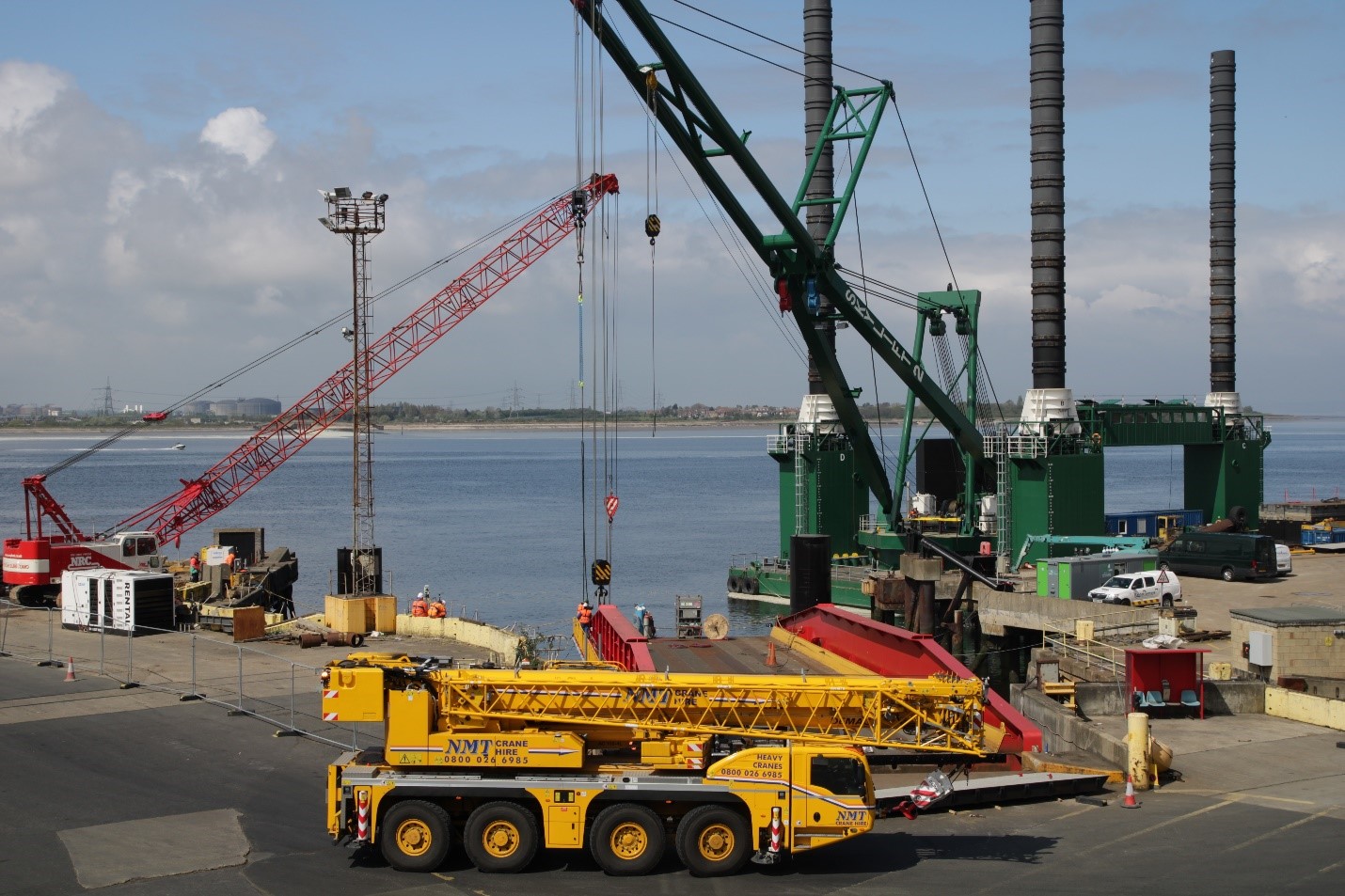 Beckett Rankine assisted Ravestein B.V develop a Transportation and Installation philosophy for the project which was compliant with CDM regulations and the port's operations. We managed the Pre-Construction and Risk workshops with all key stakeholders to ensure the efficient delivery of the pontoon and safe operations on site. This was successfully achieved by the team through close communication and early identification of construction issues.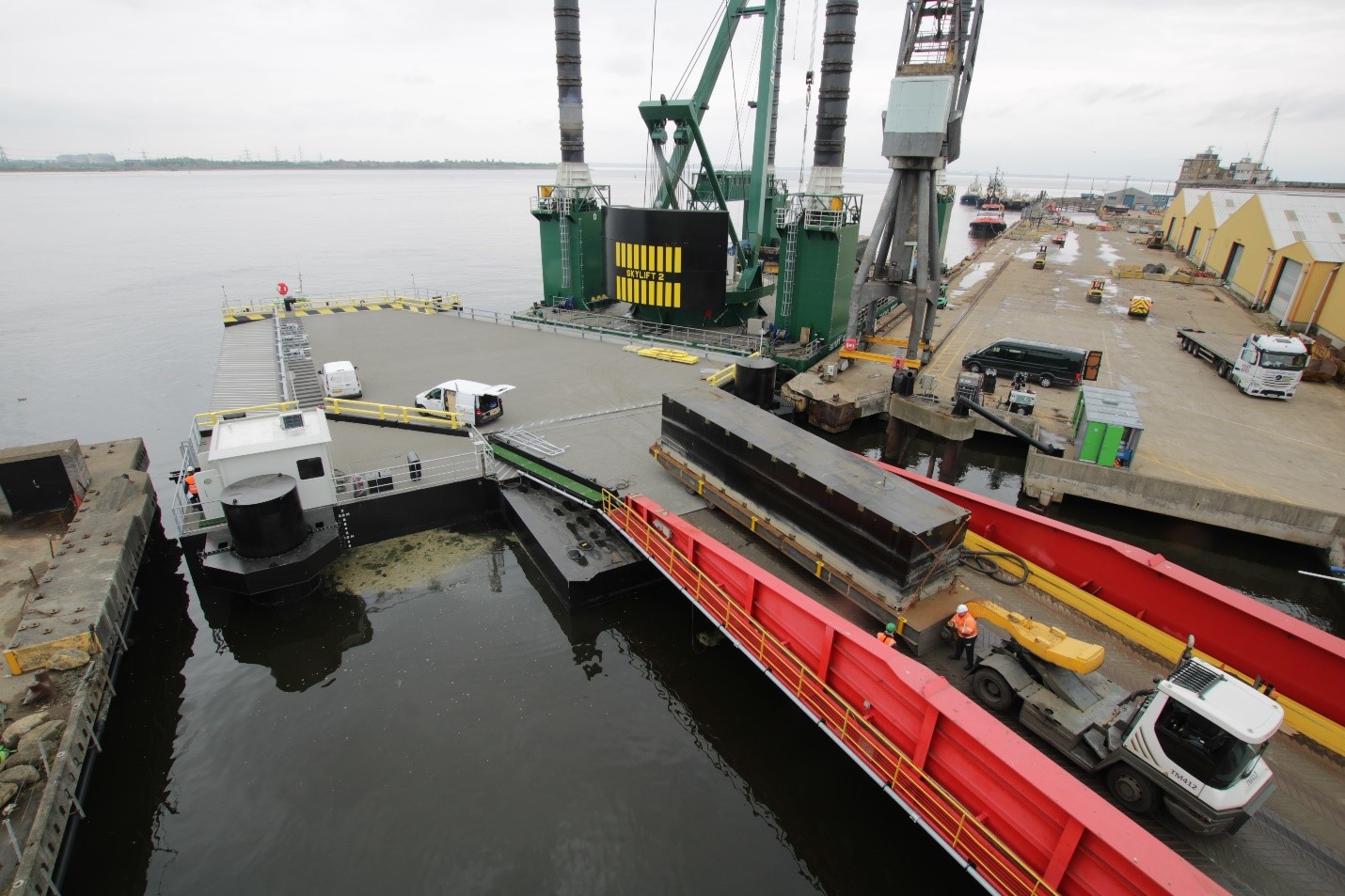 We also performed surveys of the work site identifying risks from unexploded ordnance (UXO) and dredging. We were able to engage with specialist sub-consultants and ensured that both UXO ALARP (As-Low as Reasonably Practicable) status and dredging works were successfully achieved prior to installation. The pontoon was installed and commissioned on time and below budget without incident thanks to the this efficient co-operation by the project team.