This interesting structure combines the function of a lock with a rising and falling low-tide barrage, and a pair of pedestrian bridges across the river. The Grade II* listed structure is over 125 years old and continues to provide daily control of tidal impact on the watercourse upstream of Richmond.
The lock maintains an adequate water level beside the barrage, to enable continued navigation on the Thames. The sole exception to this is during the annual "Draw Off" for engineering checks of the lock and associated structure which occurs for 3 weeks each year. During this time, the gates remain open and area experiences tidal flows like the remainder of the Thames.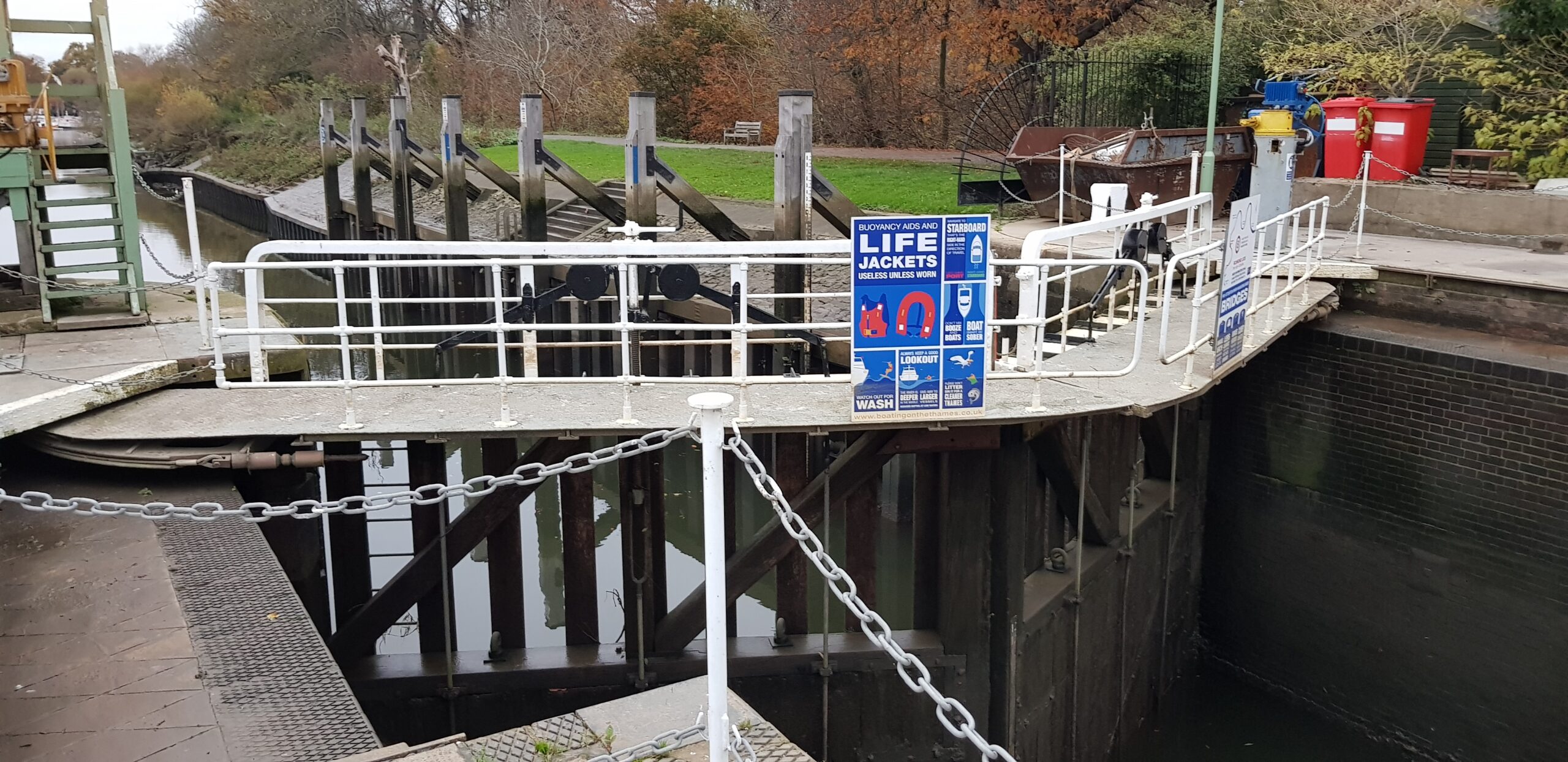 This year the annual engineering check at Richmond Lock & Weir is being extended to allow for essential maintenance works to be carried out. (http://www.pla.co.uk/Extended-annual-maintenance-at-Richmond-Lock-Weir). The need for these works was previously identified as part of a full structural investigation of the various structural elements. This was carried out jointly by Beckett Rankine and Houlder, working closely with the Port of London Authority, during the 2021 annual engineering check in order to provide a better understanding of the need for maintenance.
There were three key elements to Beckett Rankine's survey work and assessments:
Firstly, the superstructure, which makes up the steel arches and original tollhouse buildings on either side of the river.
The second element was the substructure, which is the area below the normal water level and is particularly interesting because at low tides during the 3-week window for engineering checks is the only time where such a survey could realistically be carried out above water.
Finally, a dive survey assessed the condition of the elements permanently submerged beneath the water level. This dive survey was complemented by a sonar survey of the riverbed and the scour protection that is in place and the foot of the structure.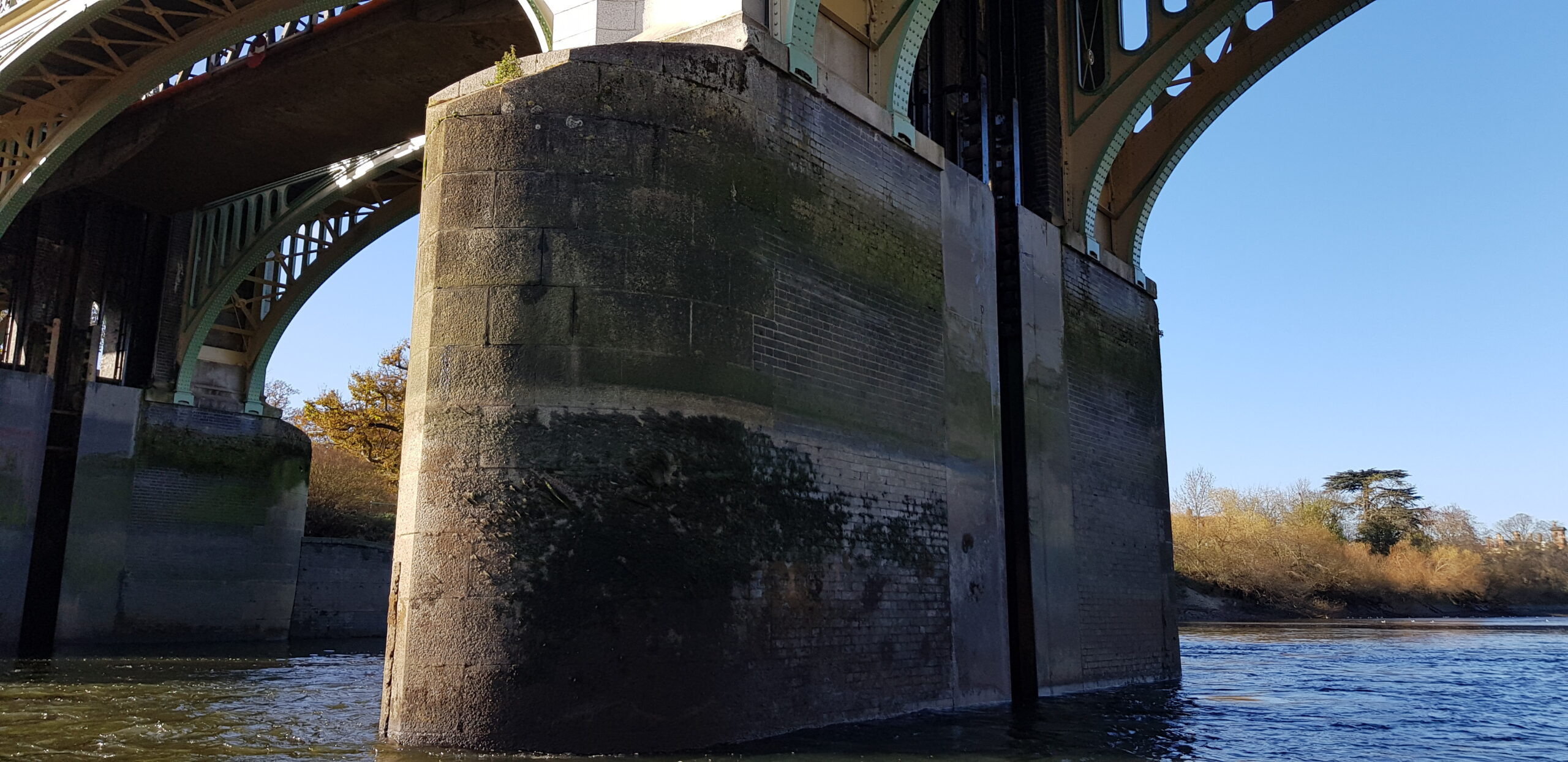 Based on these surveys it has been possible to carry out the required structural assessments and verifications with recommendations for repairs and maintenance during the Draw Off period. This included masonry repairs, fender replacement and the removal and replacement of the timber dolphins at each end of the lock.