The latest Beckett Rankine designed passenger pier is now up and running with Uber Boat by Thames Clippers running regular services between Barking Riverside and Central London. Now the most Easterly pier on the Thames riverbus map, this pier links with rail and bus services to provide an excellent new means of transport for the expanding community around this 10,000 home development. It forms a great transport link with the newly opened Overground Station which is only a ~6 minute walk away.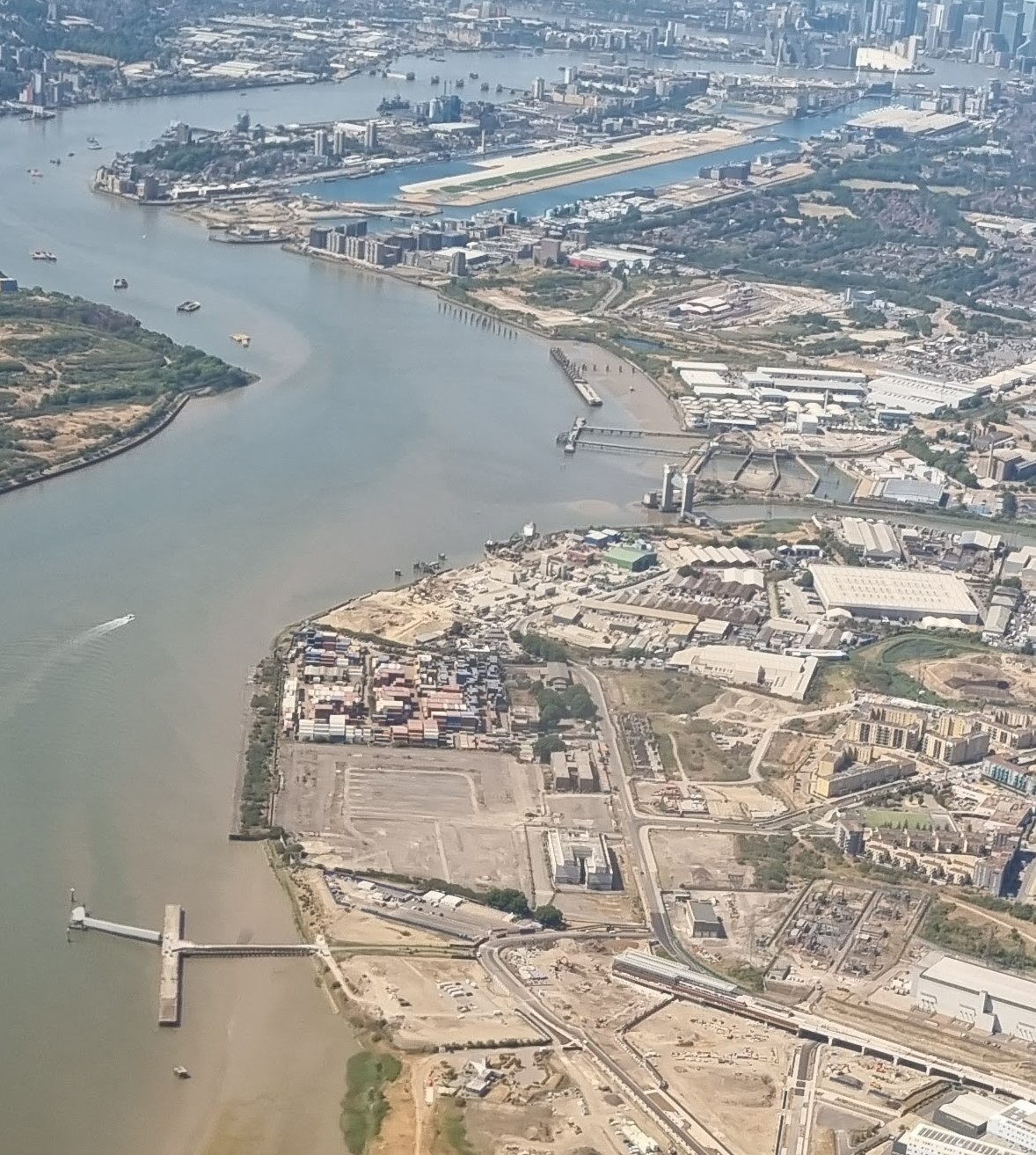 The newly designed state-of-the-art pier has a floating pontoon for easy passenger access to and from the ferries, with a 63m long linkspan footbridge to provide gentle slopes with step free access throughout the river's 6.5m tidal range. This new structure extends from the old and disused Barking power station coaling jetty. This has also been regenerated for use as a public space with excellent and accessible views of this wide stretch of river.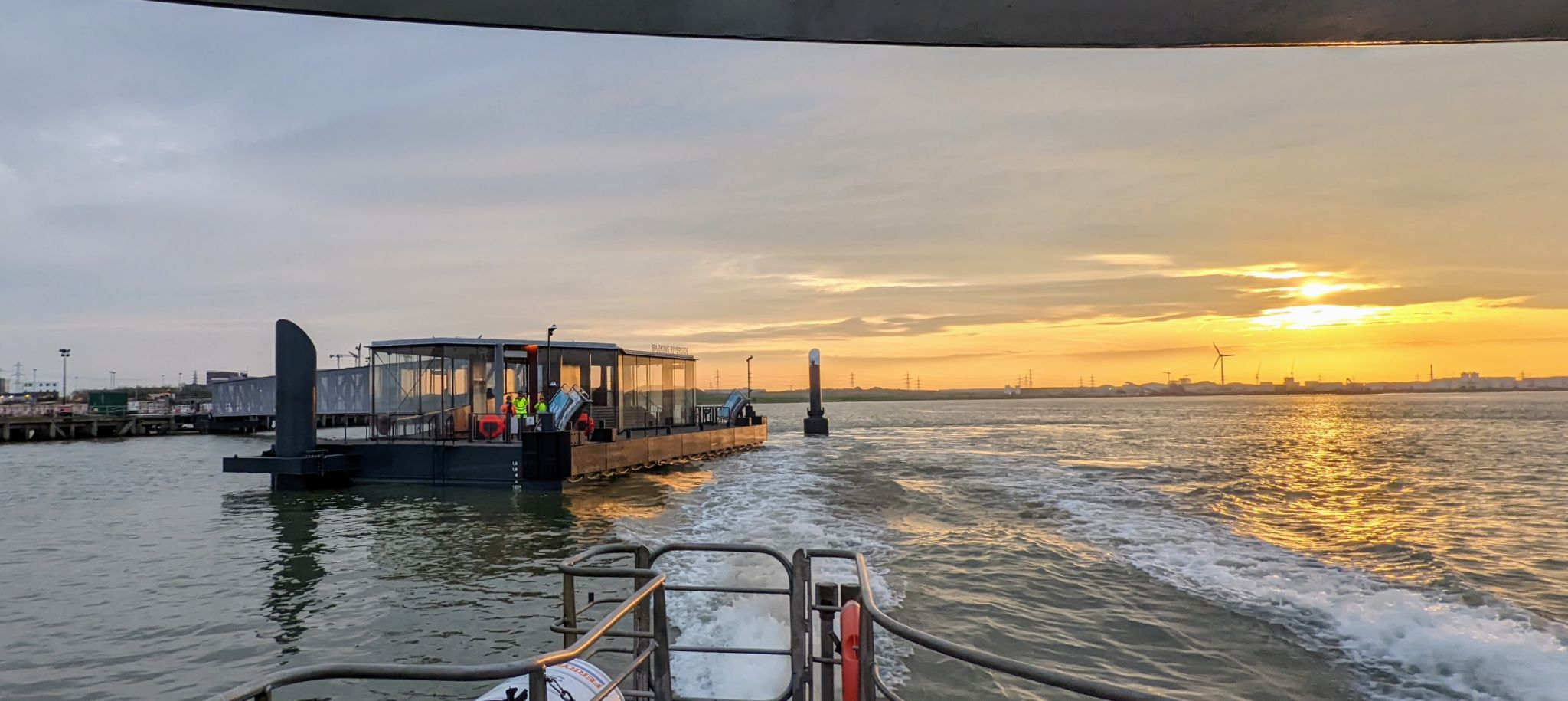 Anthony Carlisle Architects have created a wonderful modern and highly visual space for waiting passengers using timber, glass and steel. This links to the shore along a pedestrian and cycle route encompassing boardwalks and wild flowers. The new structures were constructed by Mclaughlin & Harvey who installed a row of tubular piles in the river to accommodate simultaneous berthing of two ferries. The pontoon and linkspan were fabricated by Ravestein and floated into position.