Restoration is underway of the Arctic Corsair and Spurn Lightvessel historic ships in Hull. BR have been involved in the restoration project for a number of years providing technical advice and support, managing and performing inspections of the vessels and creating specifications of works. BR are currently acting as the owner's representative Naval Architects with responsibilities ranging from managing the restoration of the vessels in shipyards and the management of the towing and drydocking operations.
The ship restoration projects are part of the Maritime Hull project, which is jointly funded by Hull City Council and The National Lottery Heritage Fund. Maritime Hull is a heritage-driven, transformational project drawing on Hull's unique spirit and sense of place. It aims to promote and protect Hull's incredible maritime history, architecture, and collections.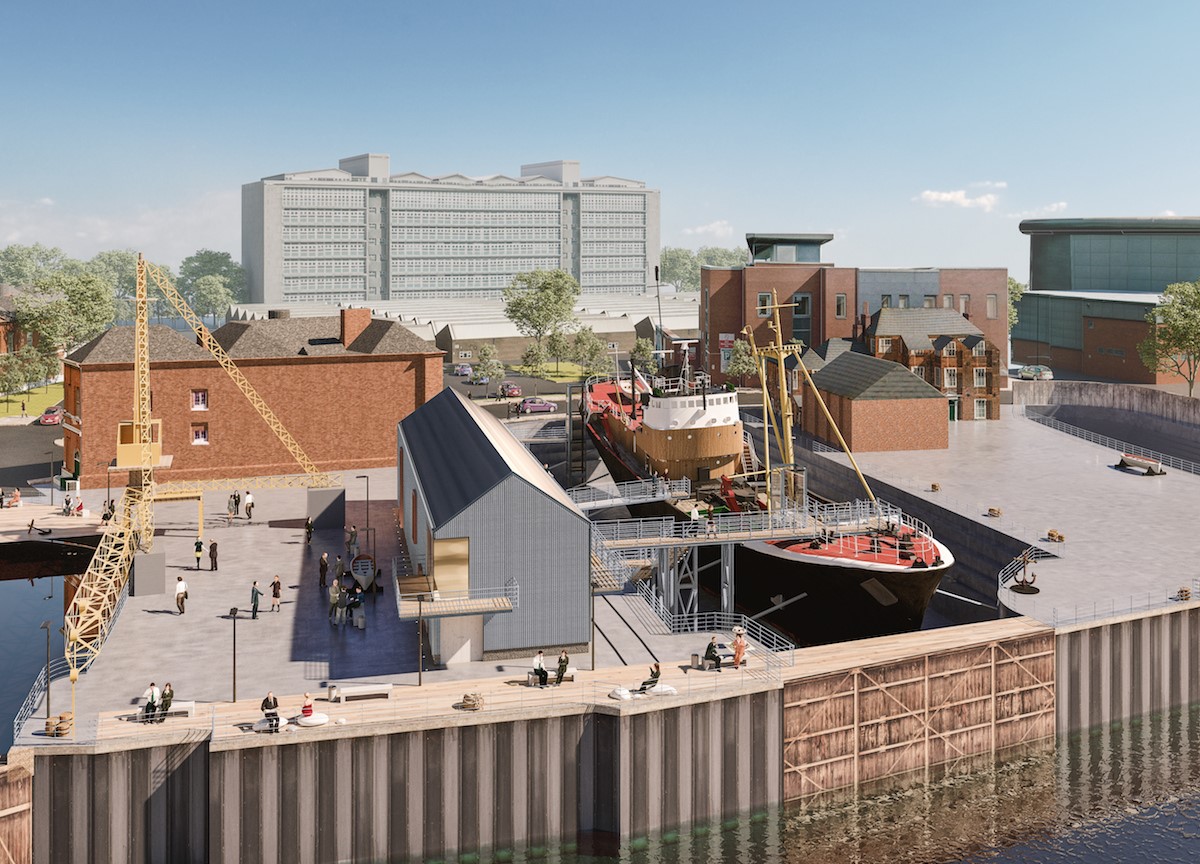 As well as the ships, BR are also working with Hull City Council to transform the site at North End Shipyard into a new, permanent dry berth for the Arctic Corsair, preserving her future for the next 100 years. This includes the replacement of the existing dock gate, and the restoration of the 20th century Scotch Derrick Crane on site as a key symbol of recent maritime past.