The Thames Tideway Tunnel project aims to reduce the quantity of untreated sewage that is discharged into the Thames when the Victorian sewer network becomes overloaded during high intensity rainfall events. Chambers Wharf is the main tunnel drive site for the eastern section, where the tunnel boring machine is to be launched to join the west, central and Greenwich connecting tunnels to the Abbey Mills pumping station.
Beckett Rankine has worked with the temporary works contractor Volker Stevin to design the temporary works at Chambers Wharf, which are required to support the tunnelling operations at the site and enable construction of a new river wall. One of the Tideway project's sustainability aims is to maximise the usage of river transport and minimise the traffic impact on London's roads. The temporary works enable this by providing a temporary quay projecting into the river. A dredged pocket enables access by muckaway barges over the 7m tidal range at the site. An 80x18m materials storage bin has been designed to receive tunnelling spoil after it has been processed to lower its water content, prior to being loaded onto barges.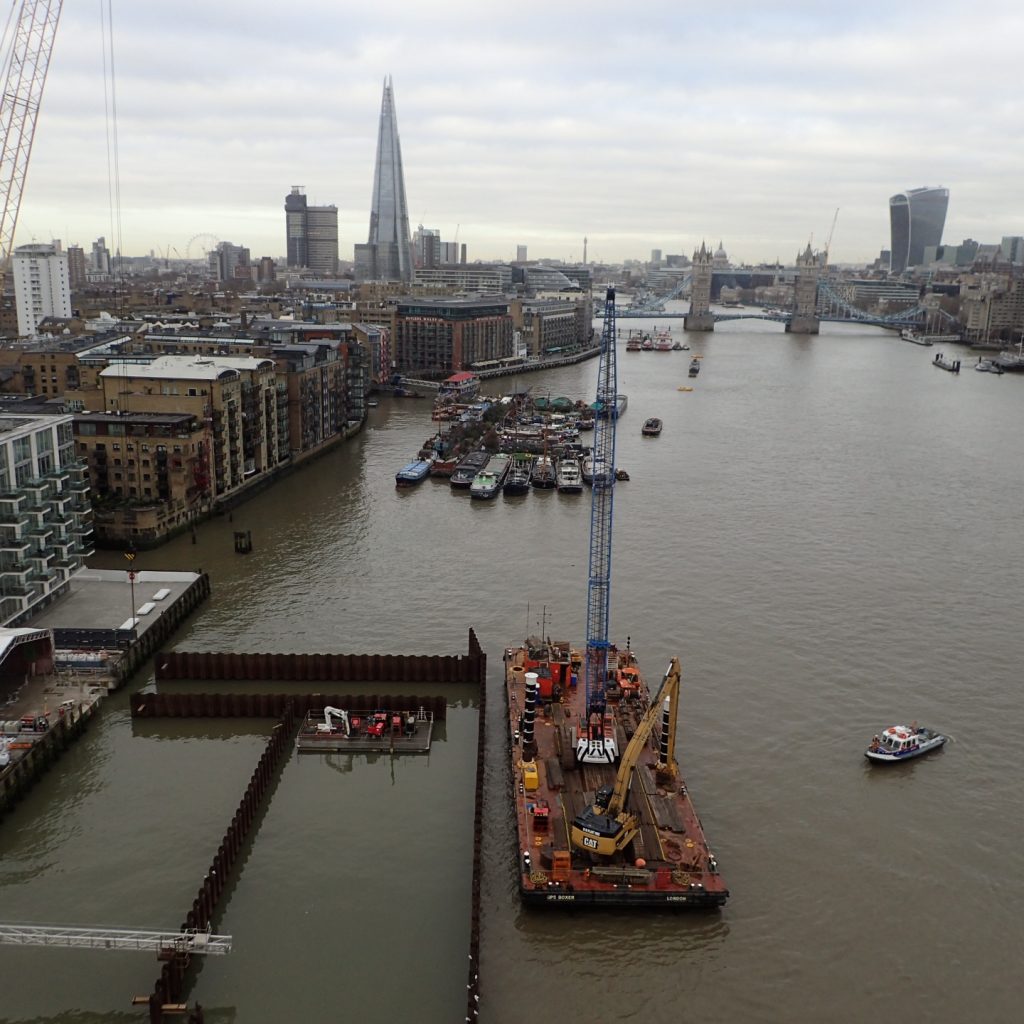 Upon completion of dredging works the quay wall has an 11m retained height. In order to limit deflections of the wall under high construction surcharges two levels of ties have been included. A twin sheet piled configuration was adopted to allow for the range of construction stages as the works temporarily act as a cofferdam, allowing demolition of the existing jetty and river wall structures at the site to take place without the risk of polluting the Thames with the arisings.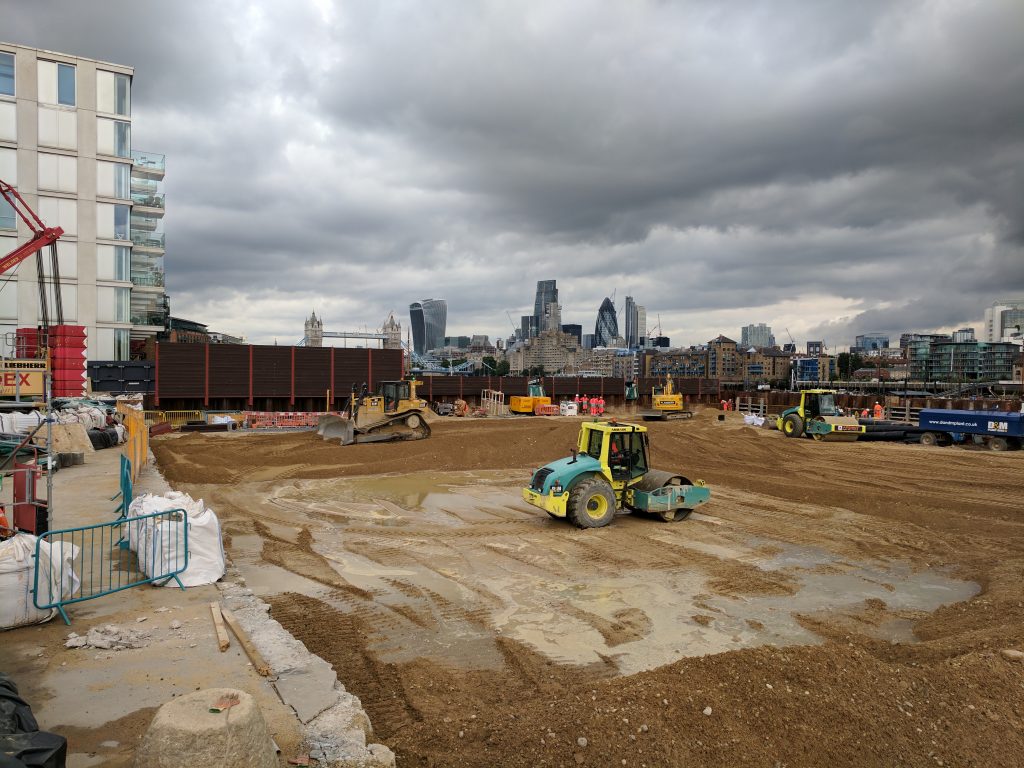 Beckett Rankine developed the design through a gated submission process with challenging programme requirements. The design included the preparation of a number of documents examining the temporary works' impact on the river and nearby flood defences examining environmental, scour, accretion and settlement effects. Beckett Rankine's knowledge of the Thames watercourse and good working relationships with the river regulators and stakeholders enabled the proposed works to progress without delay.