The Oban Lifeboat Station on Scotland's west coast is one of the busiest all-weather services in the UK, providing not only lifesaving services, but medical evacuation to Isle of Mull and surrounding islands. The lifeboat has had more babies born aboard (four plus circa 20 near misses) than any other lifeboat. The station currently operates a Trent class lifeboat, the Mora Edith Macdonald. The station itself is located in the one of the oldest buildings in Oban with stunning views over the harbour, the Scottish Isles and the Western Highlands and it is a cornerstone of the community in Oban.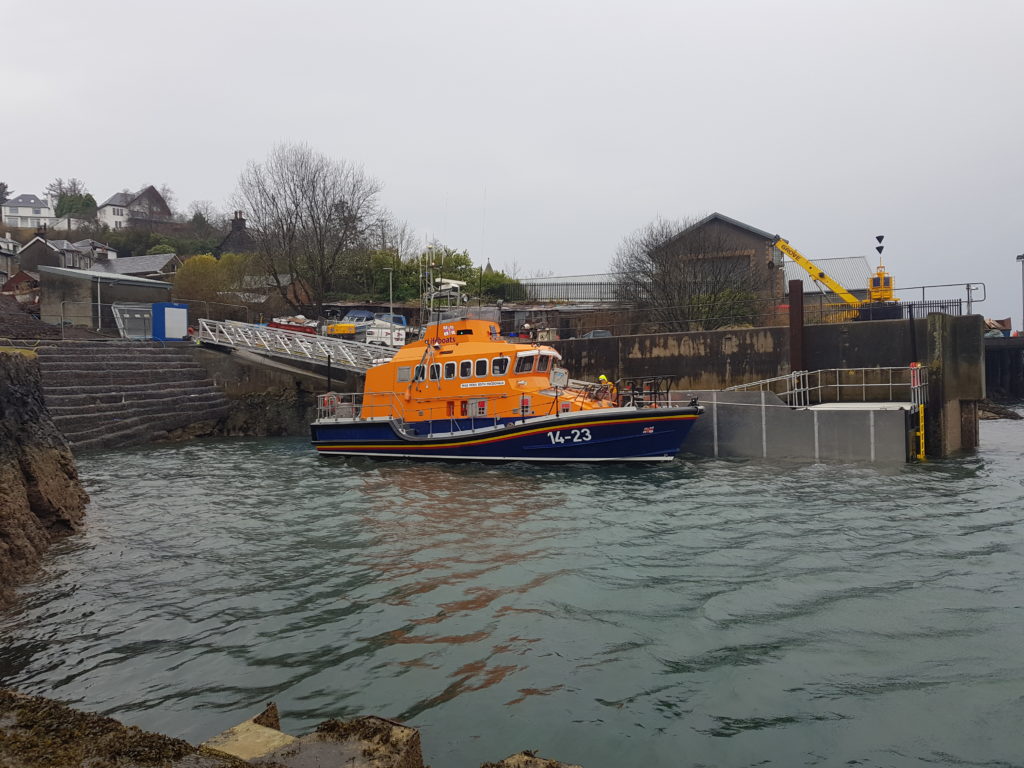 As part of the RNLI's ongoing commitment to upgrading the facilities of their stations around the UK, Beckett Rankine was appointed to provide a new state-of-the-art floating pontoon berth to replace the existing concrete ramp and timber fender arrangement. We worked closely with the RNLI to develop a design which was future proof and could cater for the newer Severn class all-weather lifeboat as well as the existing Trent class.
Our work included surveying the existing structure, undertaking feasibility studies, planning and consenting, design of the pontoon and the surrounding works, project management and contract administration of the works. As part of the works, we also designed a new gabion facing to reduce wave reflection, upgraded the electrical, water and fuel services and improved safe access to the vessel.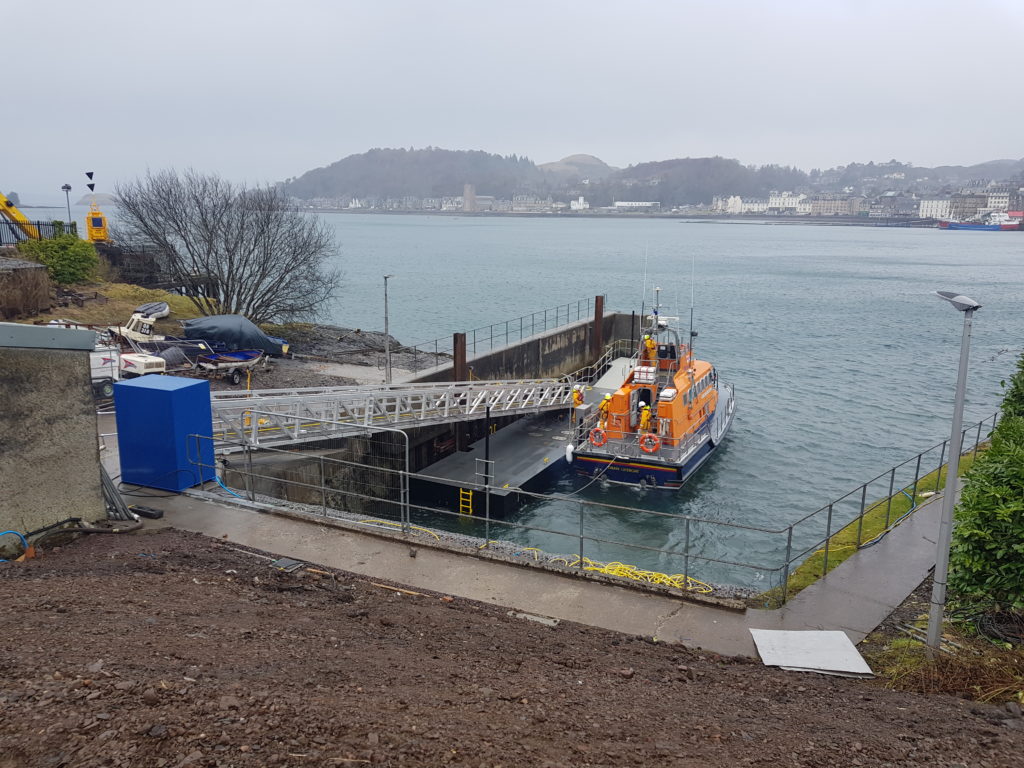 The design was constructed by McLaughlin and Harvey, with the fabrication of the pontoon completed in Cork by Crowley Engineering.
We custom designed the pontoon for the disembarkation of a medi-VAC trolley. The raised platform and linkspan ensured that these trolleys can be transferred from the vessel as safely and quickly as possible, getting the patient to the awaiting emergency services in the best condition possible.  
It is always a pleasure working for a charity that saves, and helps give birth to, so many lives.