Light freight is a rapidly growing industry, with e-cargo bikes offering a popular low-emissions alternative to lorries for delivering smaller goods and cargo to their final destination in central London.
However, the interconnection of marine and landside infrastructure for this purpose had not been well understood, with no available guidance on how piers may be designed or updated to accommodate e-cargo bikes.
Having identified this knowledge gap, Beckett Rankine produced a first-of-its-kind formal guidance document jointly with the Port of London Authority (PLA) and Cross River Partnership (CRP) to overcome this challenge.
It builds on earlier work in their 2022 report that presented design solutions to modernise existing piers to incorporate light freight infrastructure. The new report expands on this with specific guidance for pier owners to implement those solutions, as well as how they can work with e-cargo bike operators to ensure the safe and efficient transfer of light freight between the river and the shore.
E-cargo bike trials were conducted across multiple London piers to inform the findings of the report, which includes suggested modifications, where they could be implemented, and recommendations for best practices in both pier design and usage. The report also emphasises the importance of quality, consistent cycle training that is specific to e-cargo bikes to ensure safe interactions between operators and pedestrian users on the piers.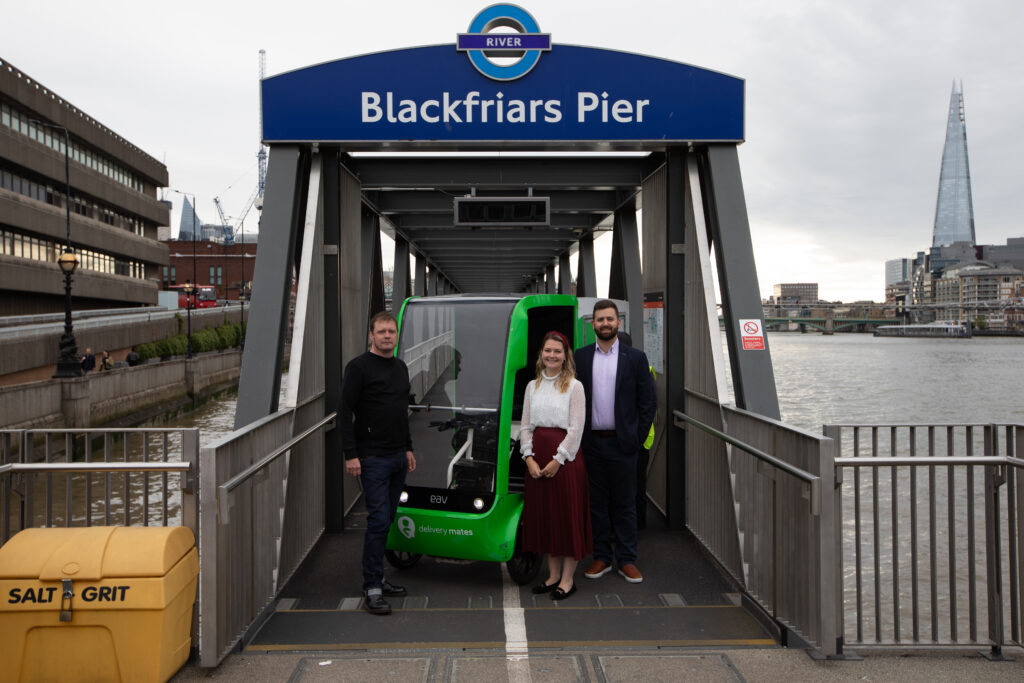 James Trimmer (PLA), Fiona Coull (CRP) & Graham Gathergood (Beckett Rankine) with a cargo bike at Blackfriars Pier
Senior Engineer and co-author of the report, Graham Gathergood, said, "As the leading designer of passenger piers on the tidal Thames, Beckett Rankine was delighted to be asked to assist the PLA, CRP and TfL in producing this guidance document on designing piers for light freight.
Light freight transport by river is a rapidly expanding industry and, until now, there has been no design guidance on how to accommodate e-cargo bikes on floating piers. In addition to showing how existing piers can be adapted for e-cargo bikes, the guidance will also be useful for designers of new piers on the Thames."
Access the full 2023 report, 'Thames Freight Infrastructure: Design Guidelines for Piers', here
Read the Port of London Authority's press release here