We are delighted to be part of the team that has produced
Current
the proposed artwork that has won the Illuminated River competition for lighting up to 17 of London's bridges. Stretching over 6 nautical miles, and costing circa £20m, 
Current
will be the world's largest artwork once it is completed. Our team's submission can be found on the competition website at 
http://illuminatedriver.london/winning-team/
The Current artwork is the concept of acclaimed New York based artist Leo Villareal. Leo's supporting team consists of architects Lifschutz Davidson Sandilands (Lead Consultant), Future\Pace (Curator), Atelier Ten (Lighting engineers), Beckett Rankine (Marine consultants), Core Five (Quantity Surveyors), Futurecity (Placemaking consultants), Montagu Evans (Planners), Pentagram (Graphic design), Price & Myers (Structural engineers) and Greenwich+Docklands International Festival.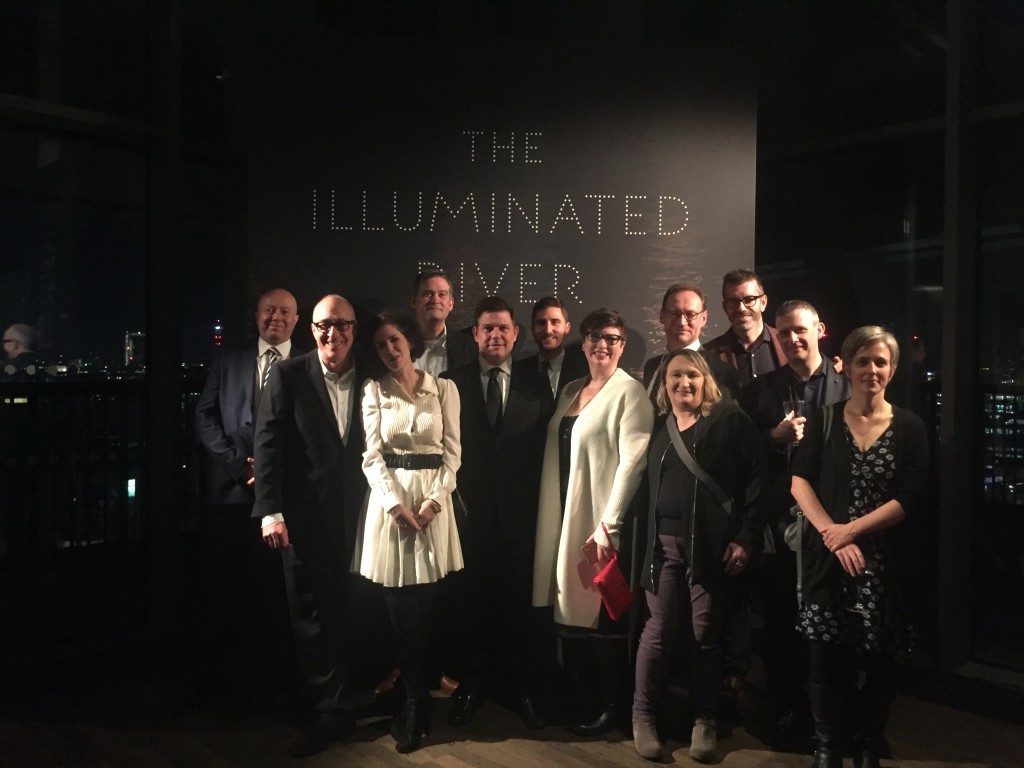 105 teams from around the world entered the Illuminated River competition with six teams being shortlisted and invited to work up their concepts. The six schemes were then displayed in a public exhibition and assessed by a jury with the help of key stakeholders. We are told that the choice of Current was a unanimous decision by the jury who felt that our scheme was not only the most beautiful but also showed great sensitivity to its surroundings and the river ecology.
The announcement of the award of the scheme was made by Mayor of London in the Tate Modern Switch House on Wednesday 7 December 2016. The photo shows Tim Beckett joining Leo Villareal, Alex Lifschutz and the rest of the team on the podium.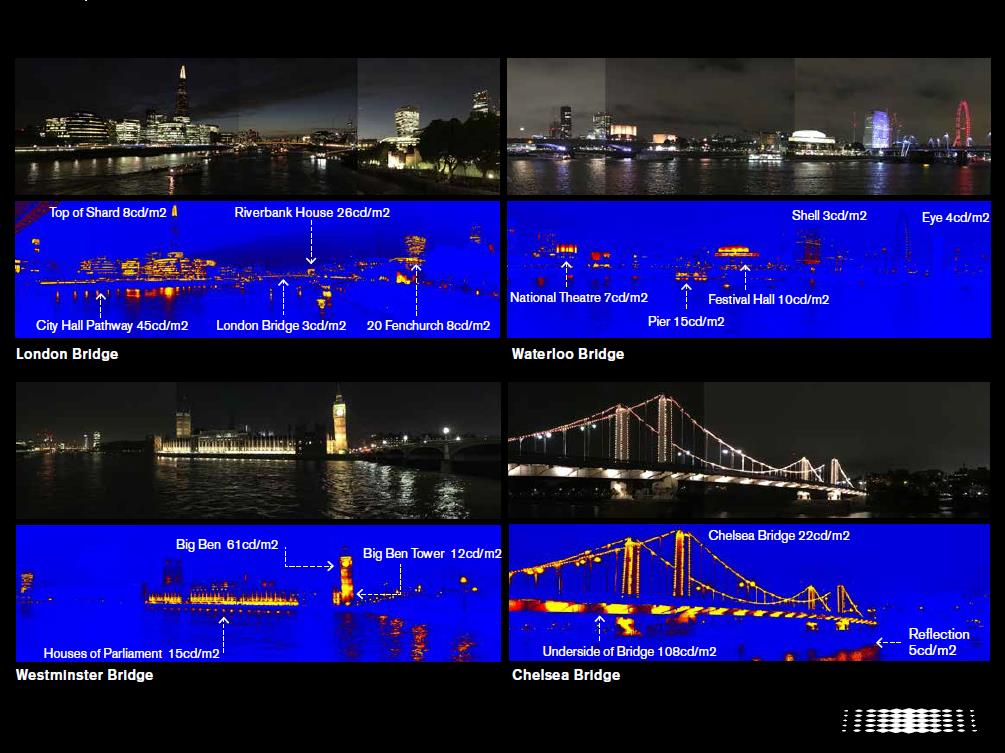 In addition to lighting the bridges our proposals include an assessment of London's riverside lighting which, at the moment, lacks any plan or co-ordination. We intend to carry out a full assessment of the night-time landscape of the river and develop a masterplan for harmonising light levels, reducing light pollution, enhancing the setting of key buildings and benefiting the river ecology. While the daytime landscape of the city has been assessed many times we believe this will be the first time the exercise has been done for the night landscape.