Chelsea pensioners assisted Deputy Mayor Val Shawcross and LB Wandsworth leader Ravi Govinder in officially opening London's latest passenger pier at Battersea Power Station.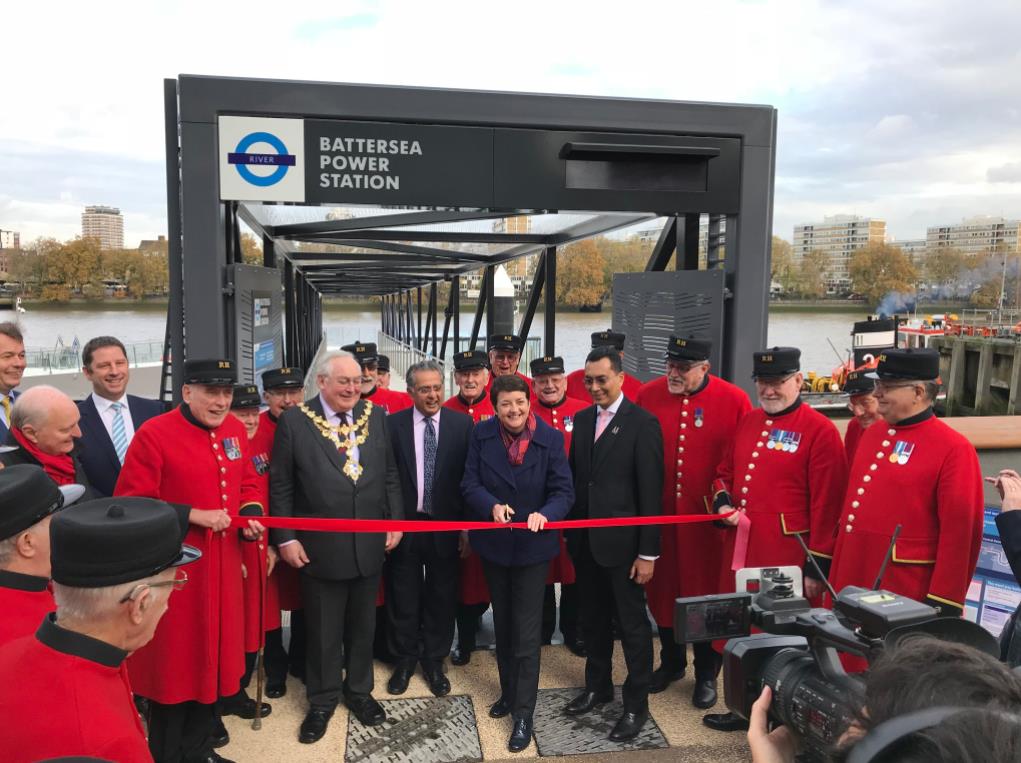 The pier is a key element in the Power Station development's transport plans as it enables Thames Clippers to provide a service every 20 minutes linking Battersea to the City and to Canary Wharf; The Clipper service is by far the quickest and most comfortable transport mode for making these journeys.
Beckett Rankine's design was built by Interserve with steel fabrication subcontracted to Burgess Marine; Houlder were the naval architects.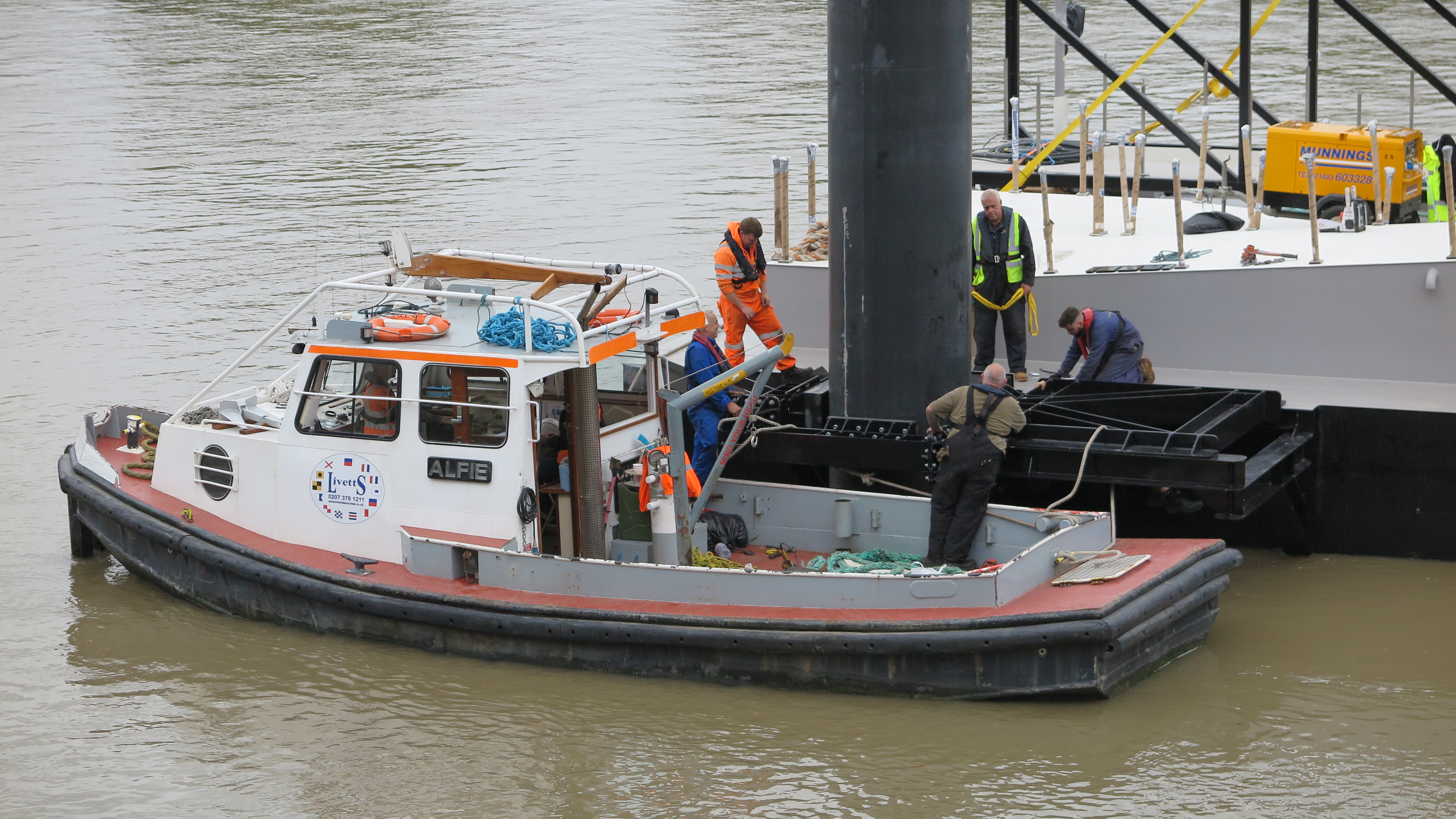 On first glance it is a simple single berth pier but it has some interesting features. This is the first pier on the Thames to have glazed balustrades which, combined with LED lighting in the handrails, give the pier a wonderful ethereal appearance at night.
The pier is also unusual in having been designed to withstand an accidental impact from a 2,000t barge operating from the adjacent jetty. To absorb the energy of the impact the pier is fitted with novel sliding pile yokes that allow the pier to move up to 1.4m with friction bolts providing resistance.
The third interesting feature, although it cannot be seen by pier users, is that the pier's ballast system consists of large 5t capacity water bags which were specially designed for the task.